September 8, 2017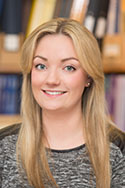 By Grace Collins, Research Assistant at PSSRU Kent
Our deadline for data collection for the Measuring Outcomes of Care Homes was always set for the first week of September, with the aim of going into 30 care homes and collecting data on between 240-300 care home residents during a 17/18 month period. To achieve this, we had to be in a care home every other week collecting data – ambitious? We thought so too at the start of the project, but here we are today, a week earlier than the proposed deadline and we can say we have been in 30, I repeat, 30 care homes across Kent and Medway, with data on 275 care home residents.
How did we do it, you ask? Here are some little snippets of advice (but look out for the paper when we announce it!)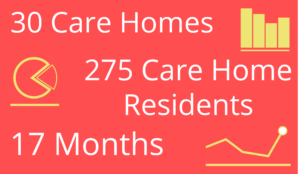 Having the right team
Firstly and foremost, nothing can be achieved without the right team. Seems pretty obvious right? With the deadlines so tight and having to be flexible to fit in with care home schedules, there had to be a greater emphasis on team work! My colleague Sinead Palmer and I were the two main researchers collecting the data for this project but we needed annual leave and the occasional extra time to finish work for our masters degrees, so the rest of the team often stepped in to cover for us. With everyone working on different projects, we all had to post availability via a shared calendar, which meant when someone was not available; other team members could check to see if someone else was. So, if a care home said they suddenly couldn't do the particular dates we had arranged with them, we could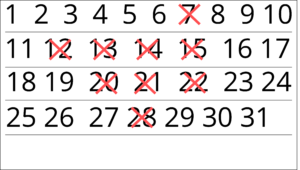 know exactly what other dates we could suggest. When the team is helping each other, it's much easier.
Hit recruitment at all angles
You need to have multiple methods of recruitment, one is never going to be enough! We started with mail outs but this progressed to follow-up phone calls, presenting at local care home manager meetings, and word of mouth through those on our project advisory group. When attending the initial meetings with care home managers don't underestimate the effect they could have on your recruitment! They can talk to other care homes, get their regional managers interested and many other useful things, so be sure to make an effort in those. Also, most importantly – don't be put off by the knock backs! Care homes are super busy, as we all know, and so if you catch them on a bad day they are not going to have time to consider it. Just move on to the next one on your list.
Be organised!
I mentioned the shared calendar above, but I cannot stress organisation enough. This starts with knowing which care homes you are recruiting, those that need chasing, those that have said no and you need to leave alone, even what time the initial set up meeting is! Create a document where you can track all this, including when and what the last communication was – especially if you are sharing duties among your team! Nothing worse than ringing a care home that has already said no, but the spreadsheet didn't say that…
Try booking in the care homes a reasonable time in advance, this give the homes plenty of time to prepare and put it in their calendar. Sometimes it can backfire, if they have forgotten you are due in, but usually a call a month or so before reminds them and they can say if anything else has come up.
Until next time…
I won't give away all our secrets, I will save those for the journal article we are planning. Our experience in the care homes will stay with us forever, every day was different and we never knew what to expect and that was down to the lovely people we met. Staff and residents made the experience, and if any of you are reading this, our thanks go out to you. I can't write everything here, another blog is needed, so keep your eyes out.
About MOOCH
Mooch aims to:
Provide information about the social care-related quality of life of around 300 older people living in care homes in a single local authority in England.
Examine the impact of the care and support provided by the homes upon residents' quality of life.
Collect data about the social care-related quality of life of approximately 100 family/friend (unpaid) carers of the care home residents taking part in the research.
Explore how care home residents' quality of life relates to staff attitudes and motivations and the quality ratings give to homes by the local authority and the care regulator (CQC).
Read our project outline here.
This blog reports on independent research funded by the NIHR School for Social Care Research. The views expressed in this blog are those of the authors and not necessarily those of the NIHR School for Social Care Research or the Department of Health/NIHR</font size>