December 2, 2016
By Lesley Curtis, Research Fellow at PSSRU Kent
As the season of good will approaches, and in case you're looking for a colourful Christmas present (hmmm, perhaps), or maybe (like me) are absorbed in the world of health and social care unit costs, you may be wondering when the next edition is available. With all the work now complete and waiting for the last sign-off, I am pleased to say that it will be online on December 14th.  In the meantime, to whet your appetite, here's a glimpse of this year's work:
The 2016 edition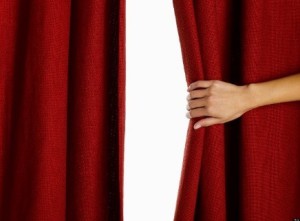 2016 began positively with confirmation of our funding: that's four more years of Christmas blogs about new Unit Costs of Health and Social Care volumes! This was followed by discussions in our annual advisory group meeting, on how best to involve other government departments and arm's length bodies in establishing our research priorities for the coming years. As well as a list of services to cost in the next few years (abortion services, children's advocacy, video consultations, services for learning and physical disabilities), a few improvements were requested and are discussed in the 2016 Preface. One particularly noteworthy addition is new data on the length of a GP consultation thanks to two brand new studies.
Modifications to reporting have been the main theme of this year's work. Following the Zero Based Review (2012/2013), substantial changes to the adult social care national data collections were made, and this year these changes have been fed into the unit costs calculations. Now customer journeys through the social care system can be tracked using the Short and Long Term (SALT) Return allowing the new national ASC-FR collection to provide unit costs attributed to 'primary support reasons' (PSRs) instead of client groups. The costs of services to support a particular need are now more transparent, providing a stronger evidence base from which to evaluate new packages of care.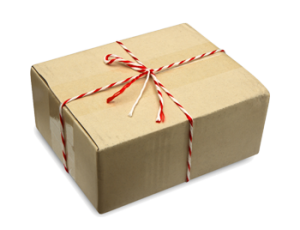 For some schemas in this year's volume, it may seem as if only the titles have changed. For example care, 'for people with mental health problems' has changed to care 'for people requiring mental health support'. A word of caution: these changes mean that direct comparisons between this year's and last year's publication are not advisable. The Personal Social Services inflator has also been recalculated from the ASC-FR return having some implications for costs which have been uplifted over a number of years. 
Guest editorial, articles and new work
Our guest editorial, by Katja Grasic, discusses the costs of agency nurses in the NHS, following the announcement in November 2015 that spending on agency staff increased by 31 per cent between 2013/14. Our first article, by Raphael Wittenberg and colleagues, discusses the importance of investing in prevention initiatives. The second by Eva-Maria Bonin and Jennifer Beecham introduces a downloadable tool developed as part of Preventonomics research. Such a programme has been in demand in the unit costs world for a while now as it allows users to more easily develop unit costs to suit their local condition.
Other additions include new figures within the adoption schema developed from research by the Centre for Child and Family Research (CCFR) as part of the Department for Education's Innovation programme, the costs of a Geriatric Care Management Model, and improved information for hospital-based overheads. Environment costs for other services have been included thanks to the work of the Sustainable Development Unit.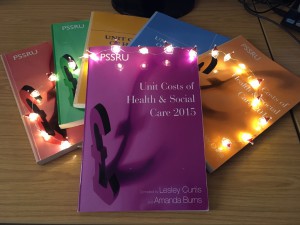 Finally thanks to the rest of the Unit Costs team –  to Jennifer Beecham, not least for taking unit costs to Europe  this year, Amanda Burns, Jane Dennett (thanks for proof reading all these years), Ed Ludlow and Alan Dargan. Thanks too to everyone who contributed to this year's volume and who took part in our twitter poll to vote for a suitable colour –  I hope the one chosen is what you voted for and brightens up your bookshelf.
Happy Christmas!