June 1, 2015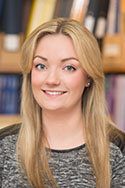 By Grace Collins, Research Assistant at PSSRU Kent.
The 1st of June marks the official start date of our NIHR funded research project: Shared Lives, Costs and Effectiveness.
As the acronym and picture below suggests, it is nigh-on impossible for our team to attempt anything that doesn't involve cake, so the name sits quite well with us (as it did with the rest of the unit when I brought this cake in – recipe available on request).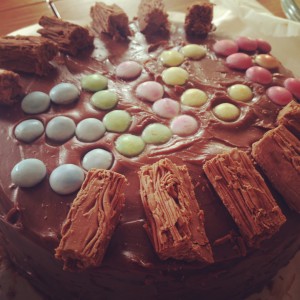 The research project will be the second that PSSRU have undertaken on (for a summary of previous project see project launch here: Shared lives)
For those that don't know, the Shared Lives model is where an adult who needs support and/or accommodation moves in with or regularly visits an approved Shared Lives carer after they have been matched for compatibility. While other council-commissioned services are decreasing, the number of people using Shared Lives is slowly increasing (http://www.communitycare.co.uk/2015/05/20/shared-lives-care-bucks-trend-growing-services-shrink/?cmpid=NLC|SCSC|SCDDB-2015-0520 and https://drive.google.com/file/d/0B9p-DDHLBQl0TFNvZUl4bF90dEk/view.)
With only just under 11,000 people using the service, numbers are still low, but with it having the highest proportion of services compliant with all 5 sets of standards by the CQC (http://www.communitycare.co.uk/2014/10/16/one-five-nursing-homes-short-staffed-provide-safe-care-finds-watchdog/) is it being underused? Well, we know for sure that it is under-researched.
Our research will focus on examining its costs and effectiveness. So:
1. Does it work?
– Is it meeting the needs and improving the lives of services users who use it?
2. How much does it cost?
– Does it offer value for money?
The team love working with those involved with Shared Lives. It is a highly valued service by those that use it, which makes it a pleasure to work with these people – all are keen for any Shared Lives promotion and to help with evidence that may support how good they think the service is.
With all that being said, we are keen to get started and look forward to the next three years! Along with 3 more years of cake-eating (what? It goes with the acronym!)
We will be providing regular updates via the blog and twitter @pssru_kent #SLiCE