July 13, 2016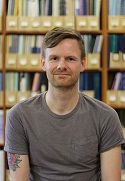 By Alan Dargan, Information and Computing Research Assistant at PSSRU Kent
Why?
I was looking for something to set our twitter account apart from other similar sized, similar output research units. I wanted to try and go beyond the simple "look at all of the fantastic stuff we have done, LOOK AT IT!" type tweets that I tend to revert to (beyond the smattering of videos, pics and other off-topic things we use to try and inculcate a personality into a twitter account – if such a thing is possible). I came across something the Psychology Department of the University of Salford were doing – namely allowing, (nay demanding!) that every week a different student or teacher takes over responsibility for the departmental twitter account tweeting their own psychology based interests. See http://staff.salford.ac.uk/newsitem/3627 for more info!
How?
"What a fantastic idea this is!" I thought to myself. "How could I appropriate, borrow unashamedly adapt and use this inspirational idea at PSSRU Kent?" I mused… "What are we going to get out of this as a unit and individuals?" I pondered aloud "where am I…." I opined – on the top deck of a bus having wandered aboard during my twitter-curation revelatory trance. Despite this, I came up with the following possible benefits to PSSRU Kent adopting this curation strategy:
Build confidence with using Twitter for engaging people with your research
Encourage openness and conversation with followers, showcase your work, try things, see what works, what doesn't
Providing an insight into work done at PSSRU
Generate content – different perspective (this is particularly useful as we try to re-use content as much as possible so we always have something to tweet)
Different research focuses, different personal interests, increase range of possible engagement
Elevate our twitter account above other similar accounts
Twitter de-mystification. See how it works – what it can do. Learn how it works, how to use it and see first-hand what it can possibly do for you
Ready made audience of 1300 followers for you to broadcast to.
Who?
So…armed with the inspiration from Salford; the points above and my usual easy going, happy-go-lucky charm (!) I broached the subject with colleagues and got a healthy no' of volunteers (5 is healthy ok! When you're leading people into uncharted waters with no real, first-hand experience of how it's all going to pan out, 5 is very good!) And here we are, – I've missed out the months of poring over university social media guidance, worrying, checking, putting it to one side when more urgent work has reared its head – our first curator: Amanda Burns, co-author of The 2015 Unit Costs of Health and Social Care report, has just completed her week's curation! Kudos to Amanda, she put a lot of energy into and really made it her own, generating 11,000 impressions, 27 link clicks, 27 retweets, 42 likes and 7 replies in only 5 working days and found the process quite addictive. These numbers really made me and my paltry efforts look really bad, great for the PSSRU Kent twitter account, not so good for my long term job prospects, thanks Amanda! (see the storify of Amanda's week of curation here: https://storify.com/Pssru_kent/amanda-burns-week-of-pssru-twitter ).
When?
Given our staff numbers and zero student presence, guest curation will most likely happen once a month, therefore we will have burned through our 5 early adopter volunteers by the end of November. Will it prove to have the legs to attract more volunteers by that point? Certainly, the opening numbers and Amanda's enjoyment suggest it might be but only time will tell. See @pssru_kent for more info about this and our next upcoming guest curator!