November 16, 2015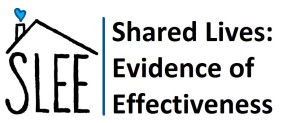 Masterclass – The voice of practitioners in generating social care research evidence – Community Care Live Conference London 2015 
By Madeline Naick, field researcher at PSSRU Kent.
As a qualified Occupational Therapist and social care practitioner I became involved in working with the research team at PSSRU at the University of Kent in 2013. The project that I was leading on in the local authority was part of a wider research project on the Outcomes, Process and Cost of Shared Lives.  www.sharedlivesplus.org.uk
During this period I also started my own independent research with another colleague with a study on the use of assistive technology with live in carers. We piloted the use of this equipment in Shared Lives placements to gain an insight into the benefits. This study is currently being peer reviewed.
After the PSSRU project ended and I had also finished my own research, I started to look for opportunities to become involved in research again.  I began working as a volunteer at the PSSRU,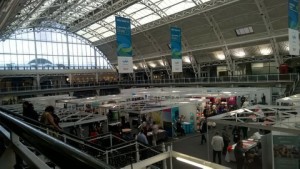 which soon developed in to part time field researcher role with the Shared Lives Evidence of Effectiveness project.  I was invited to speak at the Community Care Live Conference in London at the Masterclass about social care practitioner involvement in research. I presented with Anji Mehta and Dr George Julian from London School of Economics and Andy McNicoll, Community Care. See here for more information about the conference: www.communitycare.co.uk/community-care-live-london-2015/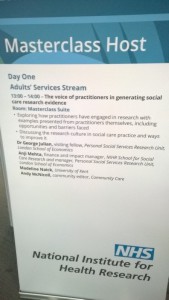 I was really pleased that a number of practitioners and service managers came to hear us present.  I spoke about my experience of becoming involved in research and my current role at PSSRU alongside working in the local authority in adult social care. The experience gave me food for thought about the pressures that are faced by other practitioners in their day to day work.  I feel that more value needs to be given to practitioners being involved in research by enabling them to have time to extend beyond their role to evidence best practice and develop creative approaches with their work. I spoke about the barriers that I had also faced and gave focus to opportunities and the facilitators to these.  A resource is now being developed to help practitioners find ways to become involved and sustain their role in research.
A huge thankyou to Anji Mehta who organised the Masterclass, I look forward to attending future conferences.