April 20, 2016
By Grace Collins, Research Assistant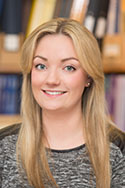 at PSSRU Kent
Measuring outcomes of care homes?
I am currently working on a project to measure the outcomes of care homes: specifically, using ASCOT (the Adult Social Care Outcomes Toolkit) to measure residents' social care-related quality of life. The project is using a mixed-methods approach to include as many people as possible with a range of abilities. Around 30 residential and nursing homes will be recruited to help us with this, working with 5-10 residents in each home. Briefly, the aims of the project are to:
Compare our outcomes to CQC ratings
Develop ASCOT to be even more inclusive
Develop ASCOT to include another rating level to show where homes are going the extra mile
Over the past nine months we have undertaken various tasks including: seeking SCREC (Social Care Research Ethics Committee) approval; setting up a project advisory group; and holding our first project advisory group meeting. And the team has done lots and lots of recruiting as well. With the addition of unforeseen project developments to contend with at the very beginning, it's been all go.
What it's been like so far
The project started officially last summer; the team was full of enthusiasm and youthful joy. Hold on a minute. It has not been 9 months since this journey all began?! With the risk of sounding old before my years, I ask, seriously, where has the time gone?
I am shocked at how quickly the months have passed. Recently I was at a friend's house when her one-year-old continued to crawl into the sofa, his little legs still crawling even though he had nowhere to go. This sums up how working on a big project can feel sometimes: running around whilst someone holds us in the same spot. Doing lots of work, but not really going anywhere fast – not exactly a Sisyphean task but similar!
Having said that, on the flip side some great people have agreed to be part of the project's advisory group and I really cannot emphasise enough the difference it has made: providing us with connections to give presentations, spreading the word about the research and generally providing insight into how homes in Kent may engage with the project and its findings.
Since joining the PSSRU I have joined projects that are already up and running. All the initial development phases had been done and they are now cruising along at a nice speed. A few bumps here and there but, apart from that, smooth sailing really. Being on a project from the outset has really opened my eyes to the legwork that goes on to get the project to that exact stage. And after nine months, I would say we are nearly on our way to being in that cruising stage (at least until we start the data analysis). But it has been difficult. You start to come across all the little things you hadn't really thought about; you realise people may not be as excited about your project as you are; and you learn the hard way that cold-calling to recruit project participants is not a fun Friday afternoon activity.
What I really want to say is: hats off to everyone involved. Not just for the end results you get from research, which is what you talk about at the end. But the real leg work and determination it can take to keep your enthusiasm going. If you haven't got enthusiasm for what you are doing, I can only imagine the whole process is a lot harder.