December 16, 2015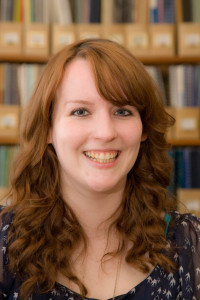 By Sinead Palmer, Research Assistant at PSSRU Kent.
Since the NIHR funded research project (Shared Lives, Costs and Effectiveness) launched back in June, we've had a lot of exciting changes happen, not least the big name change. After a great deal of deliberation, the project was renamed to reflect more closely the aim of the project- 'Shared Lives: Evidence of Effectiveness' aka 'SLEE'.
And of course to complete our new name, we needed a new logo. Thanks to one of the SLEE team's graphics-savvy sister, we are able to present the SLEE logo…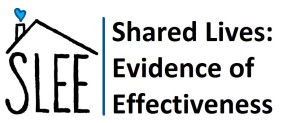 Shared Lives is a personalised social care service where an adult who needs support and/or accommodation is matched with a Shared Lives Carer for compatibility, with whom they move in with or visit regularly. This is our second piece of research into Shared Lives (for a summary of previous project see here).
This current piece of research should provide a lot of useful information for service users and their carers in deciding between service options, as well as evidence for local commissioners to help them decide whether or not to expand Shared Lives schemes in their areas. We hope that this national study will contribute to raising the profile and awareness of Shared Lives.
We are now at the stage of recruiting Shared Lives schemes to take part in this valuable research. We need a number of schemes to help us start collecting information about those who are newly referred to Shared Lives, whether they end up receiving a service or not.
If any readers out there are involved with a Shared Lives scheme that may be interested in taking part, send one of the team an email and we'll be in touch!
Contact: