February 2, 2017
By Lesley Curtis, Research Fellow at PSSRU Kent
The continuing drive for efficiency savings in the face of rising demand for children's social care services requires that councils keep a tight rein on how much they are spending. Indeed, a key objective of the Department for Education's innovation programme, launched in 2013 is to 'achieve value for money' while providing better life chances for children receiving help from the social care system.  As well as ensuring that services are effective, how much they cost is an important factor when deciding how to allocate budgets.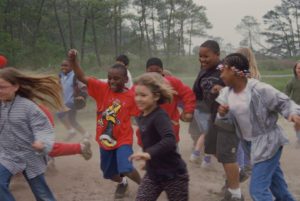 The Unit Costs of Health and Social Care volumes, currently with over 11,000 readers, are a key point of reference for those keeping a careful eye on costs. They are designed to support and improve policy by providing good quality unit costs for a wide range of health and social care services.  Our unit costs are also used by service providers and commissioners for benchmarking, price setting and allocating budgets.
The whole of chapter 6 of the report focuses on children's services (e.g. care homes, parenting programmes and early years' teacher classroom management programmes). And in chapter 8 we include care packages for children with different needs, where the unit of interest is the individual and the combination of services they use, rather than the costs of providing a particular service or professional. We also include a schema for a children's social worker in chapter 11 and CAMHS teams in chapter 12, both key in the provision of services for children and young people's mental health.
How we do it
A variety of approaches are used when putting together these volumes. Often we draw on studies carried out by other organisations. For example, this year we have improved the costs of adoption, using research carried out by the Centre for Child and Family Research (CCFR) commissioned by Coram Family as part of one of the Department for Education's Innovation Programme projects. The unit costs of five adoption sub-processes have been estimated following the child's journey from care planning, and the adopter's journey from the decision to adopt, through to the child's placement. The table below (adapted from Section 6.8, p. 80) shows costs to the local authority: the Unit Costs of Health and Social Care 2016 also shows the costs for voluntary sector organisations.
Average costs (£) of local authority processes at 2015/16 values
Adoption sub-processes
Local authority
adoption agencies

'Standard' case
'Difficult to place' case
Adoption planning
£1960
£2006
Preparation, assessment of adopters

£3894
£3251
Adoption panel

£1722
£1278
Linking & matching
£3491
£3471
Placement of the child
£1714
£1823
Assessment for adoption support
£2489
£3025
Secondary sources of data are also used, such as where we combine data from Section 251 of the local authority expenditure return with activity data to calculate the costs of children's homes and foster care. Led by policy requirements, we undertake some primary research, often working with service-providing organisations. This year, plans have already been put in place to work with the Children's Society to look at the costs of children's advocacy. We are hoping to collate the costs of different models of advocacy provision, to assist in identifying underlying cost drivers, and to provide benchmark prices for organisations commissioning and providing advocacy services.  Individual organisations providing costs will, of course, be kept anonymous.
An important part of our work is to keep our estimates current. One method of doing this is to use an inflator to uprate costs calculated from previous years. We delete Unit Cost schema that are based on data that are more than ten years old until new research or other data are available.  One important task also for 2017, responding to an important policy-related gap, is to create an inflator specifically for uprating children's social care services.
The Unit Costs of Health and Social Care volumes have been used to inform policy decisions in health and social care services for more than 20 years. Over that time, there has been an increasing awareness of the importance of spending limited budgets wisely. Support from the Department for Education has allowed us to continue to inform children's social care policy and provision through the provision of good quality up-to-date unit costs.
Feedback
We welcome feedback from readers and organisations who can help us improve our unit costs data for both adults' and children's services.
Recent blogs:
All in a year's work – Unit Costs of Health and Social Care 2016 just in time for Christmas.
The Unit Costs programme is funded by the Department of Health Policy Research Programme (Unit costs of health and social care, 035/0093) with a small amount of additional resources from the Department of Education.