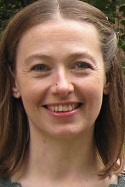 Alison Charles
ARC KSS Research Co-ordinator
Please note - staff Twitter profiles are personal to the individual, and the views expressed may not be the opinion of PSSRU.
Back to index
Research Interests
Alison joined ARC KSS in January 2023 as a Research Co-ordinator. She provides a range of research administrative and co-ordination support for the Social Care theme to ensure that the research portfolio, programme and findings are delivered and implemented effectively.
She is based at the University of Kent where her previous roles include those of HONORLOGIC Project Officer and, most recently, Researcher Developer (Academic). She is committed to and passionate about supporting researchers and Professional Services colleagues, and will be incorporating coaching conversations into her ARC KSS work as she undertakes the University's Coaching Professional Apprenticeship.
Alison has extensive experience in higher education, having worked for five British universities, as well as other educational institutions, in a range of admissions, business development, IT and library, marketing, project management/support, researcher development and student recruitment roles. She was employed by English Heritage and the National Trust in site management roles, and was a Chartered Marketer for 16 years.
She obtained her BSc and MA at the University of Brighton and her BA and PhD at the University of Kent.