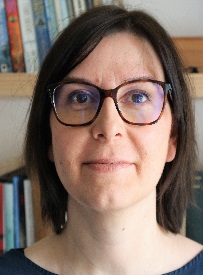 Dr Agnes Turnpenny
Research Officer
Please note - staff Twitter profiles are personal to the individual, and the views expressed may not be the opinion of PSSRU.
Back to index
Research Interests
Ágnes has a background in social policy and social care. She received a degree in social policy from Eötvös Loránd University in Budapest, Hungary and went on to study International Relations and European Studies at the Central European University. From 2001 she worked as a civil servant in policy areas related to employment, social affairs and EU accession for the Hungarian government. Ágnes moved to the United Kingdom in 2006 to pursue a Phd in Community Care at the Tizard Centre, University of Kent. She received her PhD in 2011, her doctoral dissertation explored deinstitutionalisation and community living for adults with intellectual disabilities in Hungary.
In PSSRU Ágnes works with Professor Shereen Hussein in the ESRC-funded Sustainable Care programme examining wellbeing and migrant labour in the UK home care sector. She is also affiliated with the Tizard Centre, where she has been a member of the Quality and Outcomes of Person-Centred Care Research Unit (QORU) since 2011.
She is predominantly a qualitative researcher with a keen interest in quality of care, user experiences and outcomes, and comparative policy research in social care with a focus on Central and Eastern Europe.
Researchgate: https://www.researchgate.net/profile/Agnes_Turnpenny
Agnes Turnpenny's Publications