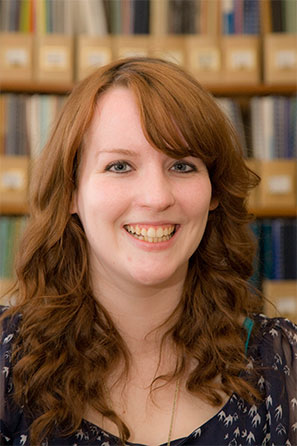 Sinead Palmer
Research Officer
01227 823863
Please note - staff Twitter profiles are personal to the individual, and the views expressed may not be the opinion of PSSRU.
Back to index
Research Interests
Sinead Palmer is a Research Officer at PSSRU, and has a background in Psychology. She has worked in Social Care Research for eight years, and her expertise and interests focus mainly on quality of life, both in users of social care and frontline care staff. She has experience in both qualitative and quantitative methodologies, and her research usually involves mixed method approaches, including observational, interview and survey designs.
Sinead is a co-applicant on the current RfPB study, Developing a scale of work-related quality of life for adult social care staff (ASCOT-STAFF): Phase One. This measure will form part of the Adult Social Care Outcomes Toolkit (ASCOT), with which she has worked extensively in research, in addition to being an ASCOT trainer.
Sinead Palmer's Publications