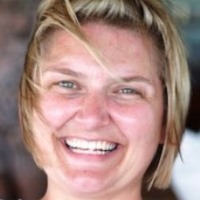 Dr George Julian
Visiting Fellow
Please note - staff Twitter profiles are personal to the individual, and the views expressed may not be the opinion of PSSRU.
Back to index
Research Interests
Dr George Julian specialises in knowledge transfer and the application of research into practice. She started her research career looking at educational provision for profoundly disabled children and since then has conducted research in the fields of psychology, special education, early years education and social care. After a short stint working at the Office for National Statistics, George moved to a research utilisation organisation, Research in Practice for Adults (RiPfA) in 2006, where she held the position of Director from 2009-2012. Since 2013 she has worked in a freelance capacity with researchers, policy makers, care providers and sector-led improvement organisations.
George is particularly interested in innovative methods to support knowledge transfer and the application of research into policy and practice, and vice versa. She is an avid user of social media, a regular blogger, an online activist and an advocate for digital engagement with research.
George Julian's Publications