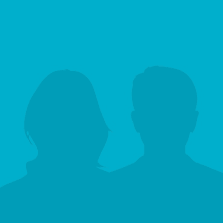 Michela Tinelli
Assistant Professorial Research Fellow
Please note - staff Twitter profiles are personal to the individual, and the views expressed may not be the opinion of PSSRU.
Back to index
Research Interests
Michela is working with Mike Clark on an NIHR-funded study entitled "Effectiveness and Cost Effectiveness of Usual Care Versus Specialist Integrated Care: A Comparative Study of Hospital Discharge Arrangements for Homeless People in England".
Michela's research is primarily concerned with the evaluation of patient experience, burden of the disease and the socio economic impact of healthcare interventions in individuals with chronic illnesses and hard to serve populations (i.e. homeless people). Alongside the study above, she is also working at LSE Enterprise on an international project comparing the burden of the disease and early management in multiple sclerosis across healthcare settings.
Michela has, with past appointments within LSE Health and elsewhere, conducted research on various issues relating to cross-border care in Europe and patient-centred primary care for chronic disease management in UK and internationally. She also has a Honorary Research Fellow appointment at the Health Economics Research Unit (HERU) and Centre of Academic Primary Care (CAPC), University of Aberdeen, and has a faculty member's appointment at the University of Nicosia Medical School, contributing to their post graduate teaching on research methodology, chronic disease management and evidence-based medicine.
A quantitative researcher, she has specialist skills in stated preferences techniques and other benefit evaluations in health policy developments, including clinical outcomes, health related quality of life, and patient satisfaction, which she has applied in benefit and economic evaluations. She has also expertise in survey development and design.
Michela has a PhD (in Health Economics and Primary Care) and a MSc (in Public Health and Health Services Research) from the University of Aberdeen, as well as a MSc (in Pharmacoeconomics) and a Professional Doctorate Degree (in Pharmaceutical Chemistry) from the University of Milan, Italy.