1 February 2022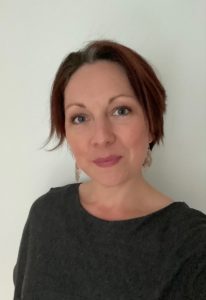 As part of its commitment to capacity building in adult social care research, the NIHR has funded six social care partnerships in England. These capacity building partnerships have significant potential to improve the quality and quantity of social care research, by working with local authorities, practitioners, providers (all sectors) and people with lived experience to identify strategic research priorities and develop proposals from the grass-roots.
The Kent Research Partnership started in June 2021 and is led by the University of Kent and Kent County Council, with collaborators from the University of Brighton, Kent Integrated Care Alliance, The Home Care Association and  the National Care Forum. The partnership is supported by the NIHR Applied Research Collaboration Kent, Surrey and Sussex, the NIHR Clinical Research Network Kent, Surrey and Sussex and a working group of members of the public with lived experience of adult social care, led by our lay co-applicant Mr John Potts.
Our capacity-building model
We have chosen a regional focus for our capacity building partnership, meaning we will be working closely with social care colleagues in Kent. However, we will draw on the networks of our collaborators, and strong links with the other social care partnerships, to facilitate knowledge sharing and impact across our region and the UK.
We are using a range of co-productive, research-in-practice methods to support capacity building, including developing communities of practice and embedding researchers within social care teams (the 'researcher in residence' model). These methods aim to provide the scaffolding needed to nurture and grow research ideas from the grass-roots.
Members of the Communities of Practice will be supported to develop research skills through free training workshops and research clinics run by the partnership team. From month 18, three 'Research and Training Fellowships' will be funded, to enable individuals working within social care to undertake research training and carry out pilot projects on adult social care priority areas. The fellowships will fund the successful applicants' time and research costs. Fellows will receive support and mentorship from the wider project team throughout.
Getting involved
The best way to get involved in this work and be the first to hear about all the opportunities in our region is to join one or more of our Communities of Practice. Anyone working in adult social care in Kent is eligible to join. This includes people working for KCC and colleagues from the external workforce such as managers, care workers, activity coordinators and support workers. So if you manage or work in a local service and have not yet had your say, get in touch!
We are also keen to involve people who have lived experience of adult social care. By this we mean anyone who uses social care services and support or cares for someone who does. This is important to the research team and to the practitioners we have consulted so far.
If you are interested in finding out more, please email: KentResearchPartnership@kent.ac.uk and come along to our next engagement event on 29th March 13.00-15.00 (online). Details will be made available on the News and events section of our website soon:
Cross-partnership working
The six partnerships have committed to working together to draw out recommendations for capacity building in other regions of England and countries in the UK.  Our first joint event will be a workshop at the Health Service Research UK conference 5 to 7 July 2022 in Sheffield. Online options are available for those unable to attend in person, so please register for a place and join our session to hear more.
For more information on the six partnerships, please follow these links:
Kent Research Partnership (University of Kent)
The Curiosity Partnership (University of York)
The SCRiPT study (Social Care Research in Practice Teams) (University of Hertfordshire)
Creating Care Partnerships (transforming-evidence.org)  (London School of Hygiene and Tropical Medicine)
Connecting Evidence with Decision Making (ConnectED) (University of Bristol)
Peninsula Adult Social Care Research Collaborative (PARC)  (University of Plymouth)
Hits: 504