April 28, 2015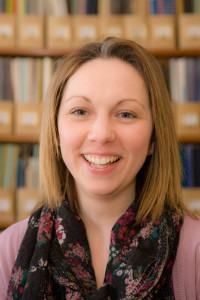 by Ann-Marie Towers, Research Fellow at the PSSRU
With 1 in 14 over-65s and 1 in 6 over-80s living with dementia in the UK, I suppose I shouldn't have been surprised that nearly everyone attending my Dementia Friends information session last week had some kind of personal experience of dementia – but I was.
I guess it's one thing to read statistics based on hundreds or thousands of anonymous members of the general population and another to go around a table of 13 people, who you work with every day, and listen to their personal experiences and motivations for becoming a Dementia Friend. For some their journey of living with dementia is just beginning, for others, it is a journey they have been on for some time. Listening to their stories really brought home the fact that for many people dementia is better seen as a marathon than a sprint. I guess this is why it is so important for us all to recognise that it is possible to live well with dementia.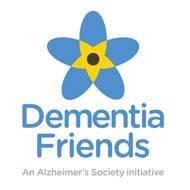 Five key messages of #DementiaFriends
Living well with dementia is one of the five key messages that the Alzheimer's Society would like us all to understand about dementia and is an important part of the Dementia Friends' information sessions (https://www.dementiafriends.org.uk/ ). Dementia Friends is a social action movement set up by the Alzheimer's Society as part of their strategy to build Dementia Friendly Communities.
Volunteers, like myself, are trained to become Dementia Friend Champions and run free information sessions to members of the public interested in learning more and putting that learning into action. As a Dementia Friend your action can be as big or as small as you like: from wearing your badge and encouraging others to become 'friends' to becoming a champion yourself or changing the way you support and interact with people living with dementia. Anyone can be a Dementia Friend – we even run sessions for children as young as six.
With Dementia Awareness Week 2015 (#DAW2015) just around the corner (May 17th-23rd), I'll be running another session for University of Kent staff and students on 21st May from 12.00-13.30. Why don't you come along and find out more? Please email A.Towers@kent.ac.uk to reserve your place.
For those further afield, sessions are being run throughout the country and are advertised on the Dementia Friends website: https://www.dementiafriends.org.uk/WEBSession#.VT4WVCFVhBc