October 30, 2015
Dr Karen Jones, Personal Social Services Research Unit (PSSRU, University of Kent, England)
Recently I have had a fantastic opportunity to travel to Sydney, Australia to present at two conferences:
Carers NSW 2015 Biennial Conference (2015) (carersnsw.org.au/conf2015)

National Respite and Community Care Conference (2014) (nationalrespiteaustralia.com.au/national-conference)
At both conferences, I presented findings from two national Department of Health-funded evaluations that explored the impact of personal budgets in health and social care on care recipients, carers and the system as a whole in England. Personal budgets can be used to purchase various types of services, from traditional short stays in residential care to spa days for carers.
PSSRU are currently exploring the continued impact of personal health budgets in England (https://www.phbe.org.uk/phbe-2/). I took the opportunity to present the aims of the Department of Health-funded study which includes exploring the affordability of personal health budgets and the impact that providing greater choice and control has had on service providers following the national pilot programme in England.
I survived the flight from London to Australia and received a very warm welcome from Chris Gration (CEO of the National Respite Association) and Elena Katrakis (CEO of Ca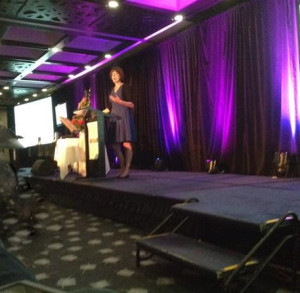 rers NSW), alongside their respective teams and everyone who attended the conferences.  Before the National Respite and Community Care Conference (2014), I attended a number of roundtable events and received the same friendly welcome from the audience.
Following both conferences, the flight back to London offered plenty of time to reflect on my experiences in Australia.
Many thanks for providing such an exciting opportunity, Chris and Elena!