January 29, 2016
By Grace Collins, Research Assistant at PSSRU Kent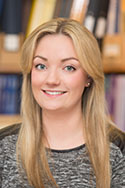 We held our first advisory group last week for the SLEE project (Shared Lives: Evidence of Effectiveness, see blog). As part of the Public Involvement Implementation Group (PIIG) for QORU (Quality and outcomes of person centred care policy research unit), I have always been a strong believer in including views and opinions of those that aren't directly involved in the research. It is so important for research moving forward, especially in applied research, for it to be guided and influenced by a wide range of people.
As researchers, we are very skilled at immersing ourselves in the information most relative to our research topic, yet there is one thing we are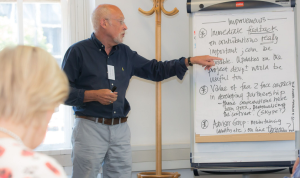 quite often missing – having any direct experience, either of the topic of research or the impacts of the research in the real world! This is an important aspect for the advisory group to contribute through meetings, discussions and advice. Members could be included through a professional capacity or a personal one but they can help us to overcome barriers such as recruitment issues, suggestions on writing non-technical reports or guiding the aims of the research (depending on at what point they get involved!). After the research has been completed, they can be vital in dissemination and getting the results out there to groups of people we may not reach through more traditional methods of research dissemination.
We were lucky enough to have time to have some members of the advisory group review our initial proposal to NIHR School for Social Care Research. They looked at our proposal from a lay person perspective, having experience with care services and Shared Lives itself, providing important feedback. This is an ideal situation as they were involved from the outset. The more you include members of the advisory group in the research process, the more you really get out of them!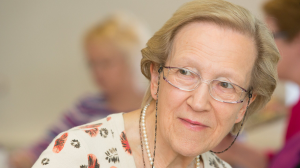 Not only do we have lay research advisors as part of our group, we also have a two researchers who are experts in their field to advise us on particular areas of the research and individuals from Shared Lives Plus (the national network for family-based and small-scale ways of supporting adults) and managing schemes themselves providing invaluable insights. We will also be linking into various carer and service user forums (or is it fora in Latin!?) and with the recently appointed Shared Lives ambassadors.
Although we hope to gain lots from their knowledge in the group, we hope to offer them something in return (other than a few sandwiches and biscuits!). Advisory groups can be great for:
Social networking
Knowledge sharing
Development of skills
– to name but a few!
We hope during the research project, members of the advisory group will be able to guest blog for us so you can get their views on how they find the experience – watch this space!
We hope to keep you updated on the progress of both the group and the research at key moments throughout, but if you have any questions about the research or about public involvement then please feel free to contact me on the link in my name above.